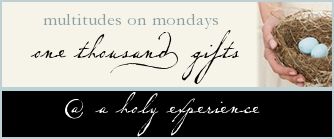 Continuing on with my list...
We had a great weekend away with the family...
Just getting home and posting a little late...
34. My family together...
35. Talking with my girlie girl on the ski lift (boy, she can talk)
36. Talking with my hubby on the ski lift..
37. Being outside in God's Creation...
38. Beautiful sunshine against the snow...
39. Muscles in my legs hurting (you know the good kind that says you did something to make them hurt)
40. Laughing in the car on the way home...
41. Ignoring the fighting in the back seat :/ Keeping it real!
42. No fast food on the drive up and back...
43. A get away place our family can go to "get away and think"
44. God's word...
45. 21 years of marriage! What a blessing! and, I still love him! :)
Many Blessings to you all this week!
Kim