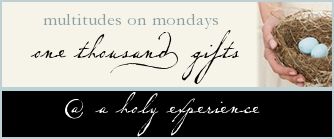 We were able to attend the grand opening of Georgetown Cupcakes in downtown LA last week. My daughter watches the show on NetFlix and was excited to hear of the opening. My friend and I loaded up the car and the kids and drove to downtown, in the rain, I might add. I hate driving in the rain on a freeway. I came from the desert and it NEVER rains so I am not used to it. Anyway, we waited in line for almost 2 hours to attend the opening and then to meet the owners and get an autograph signed copy of their books. We also received a free cupcake. I must say, they were DELICIOUS! Not your Betty Crocker cupcake. Sorry Betty, I do like your cupcakes but just not the same. After, we headed over to the American Girl store to just look at all those pretty dolls. Oh, I am very sad for that stage to be pretty much over for my girlie. TEAR! Anyway, we had a great outing and I love my new friend and her sweet daughters. I did not put a picture of them because I need to get permission : )
Still counting...
511. Yummy cupcakes!
512. Rain...
513. Time with my sweet friend...
514. Fun times with my daughter...
515. Thankful for travel mercies to and from...
516. A quiet but sweet Thanksgiving..
517. Yummy food... I am overstuffed now!
518. Family time...
519. Decorations being put up around house...
520. God's provisions...
521. A country that we can still study God's Word...
522. My mother in law visiting...
523. Sleeping in days...
524. My girlie girl helping in the kitchen right along side of me....
525. Laughter in the kitchen...
526. Everything coming together..
527. A great homeschool group...
528. Things I thought would be hard turning out to be easier...
529. Studying God's Word with my boy...
530. His Mercies...
Blessings,
Kim