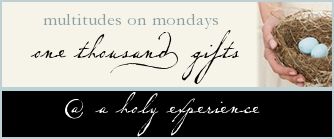 The beach in November! Yesterday we headed for the beach to take our Christmas pictures. Plus, my sweet friend from home surprised me with a last minute unplanned visit. Anyone that has lived in the desert loves to go to the beach! That is a plus, plus about living here. It is always the place I go when I am feeling home sick. Although, that is becoming less and less : ) Except for my sweet grandbabies! Let's not go there!
The beach was pretty deserted... except for a few people and this brave soul that got in the water. He must be from back East. I should have asked...
Still counting my gifts...
486. My friend Debbie visiting!
487. Beach time...
488. My son got a surprise this weekend!
489. Oh my! I got into Pinterest! Crazy! I am a little addicted.
490. Staying up late, laughing with my friend.
491. Really good food at my favorite restaurant..
492. Childhood memories of the favorite restaurant. Thinking about my momma : )
493. Last day of a sweet class my girlie girl is taking... bitter sweet.
494. Running with a new running partner last week.
495. New dishwasher...
496. My hubby being handy around the house.
497. Thankful for our military! Thank you for serving! Freedom is not free!
498. So blessed with so many sweet friends...
499. My kids really liking their youth group...
500. Making it halfway to 1000 Gifts! Praising Jesus that I have eyes to see!
God is so good!
Many Blessings,
Kim