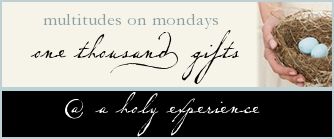 On Thursday evening we attended a Passion Play. This is the first time in 7 years that we have sat in the audience and just enjoyed the performance. It was very nice to just take it all in.
The message is the same... every year....
Jesus died for you!
363. He died....for me
364. He rose and is ALIVE!!
365. He blotted out my sins...
366. With His Blood!
367. The tomb is EMPTY!!!
368. A wonderful Easter weekend with my family...
369. My daddy coming to visit us... first time since the move...
370. I am alive because Jesus LIVES!!!!
Praise Jesus! God is so good!
Many Blessings,
Kim