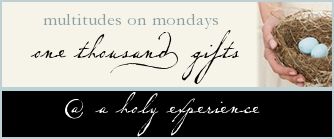 181. Arrived safely home after a weekend trip to the "Do Hard Things" conference.
182. Seeing my boy worshipping the Lord.
183. Seeing young people sold out to Jesus.
184. Enjoying time with my friends at the conference.
185. Meeting new friends.
186. Time on the beach.
187. Seeing my girl Chris! Yeah!
188. Enjoying the cooler weather close to the water.
189. Watching the Lord grow a family over the years and seeing their faithfulness.
190. I am so blessed to have so many dear friends.... I would be lost without them!