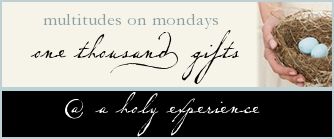 191. Sweet going away party given by my sweet friends....
192. Seeing the love of Jesus through my friends and family poured out over us as we get ready to say good bye...
193. So much love....
194. Great message at church about how Jesus can restore and renew anyone and He uses us... Even if we don't fit the mold.
195. My dog Cider..
196. She brought ten years of happiness to our family...
197. Such a sweet dog...
198. Had to say good bye to her last night... gone but never forgotten....
199. Trying to keep my head up when my heart hurts for my girl because of her doggy....
200. Jesus changing lives....
Praise Jesus!
Blessings,
Kim